What the TfL Poster Girls exhibition can teach us about today's Out of Home landscape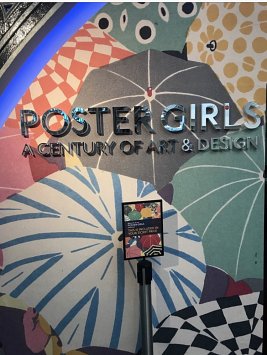 By Claire Scannell
Poster Girls is the London Transport Museum's latest exhibition, featuring leading female artists and illustrators who have worked for Transport for London over the past century. By showcasing these, often forgotten, heroines of graphic design, you can see a snapshot of how the decision to commission female talent in a male-dominated industry shaped the landscape of advertising and poster design across the 20th and 21st century.
I wasn't sure what to expect before I visited. As a woman working in a (still) very male-dominated industry, particularly in senior positions, I thought it might be interesting to discover what progress has been made over the past 100 years, and possibly shine a light on the amount of work still to be done.
What I ended up walking away with was a whole host of learnings that we can apply to the current Out of Home advertising marketplace. By using the past to make positive changes for the future this would potentially benefit our advertising clients, and the people they serve.
1.Diversity and representation - The reason this exhibition is even possible is largely down to one man, Frank Pick, who made the (at the time) totally controversial decision to employ female designers. Despite the fact that these women were often vastly underpaid, this was a landmark step that didn't just benefit the women who were given a chance, it changed the way advertising messages depicted their gender. If we only ever (or predominantly) allow the same people to create our content, how can we possibly expect society to be accurately represented, or appeal to different audiences from different walks of life? If we want real change, we must work together, and if we recognise that men currently have more seats at the table, then by engaging them in the conversation and educating everyone on the benefits of a more equal working environment, we can more effectively (and more speedily) make a difference.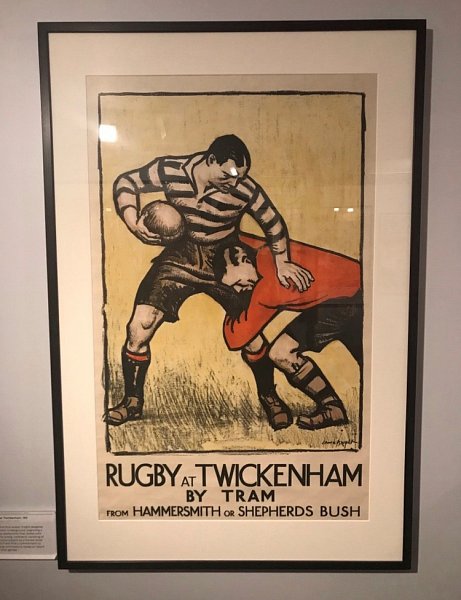 2.Creativity at the core - The exhibition was laid out in chronological order, and the main takeaway from some of the earlier artwork we saw was the simplicity and beauty of the design. It was clear that each one had been carefully considered but not overcomplicated. With modern day technology, sometimes it's easy to get lost in flashy design work and forget that a simple idea, executed brilliantly can be the most effective way to resonate with consumers on-the-move. Also, the most powerful examples captured the essence of the atmosphere of that particular time. For example, the changes in how women were depicted in the posters themselves over time. Originally, women were always paired with someone else, e.g. as a husband's wife or a child's mother, never as the dominant focus of the advert. This changed, partly due to the post-war landscape to promote women travelling independently for the sole purpose of enjoyment for the first time, but largely because of the inclusion of the female perspective.
3.A sign of the times – It's interesting to consider how many of today's underground posters would be as carefully preserved and proudly displayed in 100 years from now. The featured works in Poster Girls are now more like pieces of art, that show not just a snapshot of the industry, but of London at key moments during history. This is a powerful reminder that great advertising can live on beyond a posting cycle, and how making an impact can mean more than simply selling a product or persuading someone to visit your business,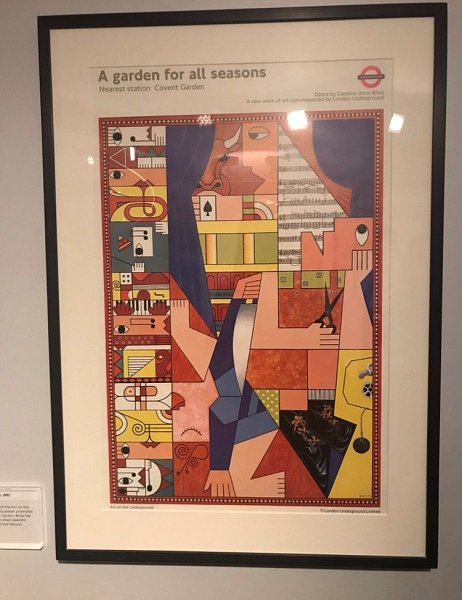 I left the museum feeling really inspired. A big part of what we do at Outlook Media is building trusted partnerships so that we can really get to know a business and make more tailored recommendations. Seeing the showcase of historical advertising reminded me of the Steve Jobs quote:
"Simple can be harder than complex: You have to work hard to get your thinking clean to make it simple. But it's worth it in the end because once you get there, you can move mountains."
And perhaps the same is true of advertising. Maybe if we all applied a bit of clean thinking to our approach and stripped things back to their roots, we'd see a huge benefit in the way messages are communicated, absorbed and remembered.